How to view e-card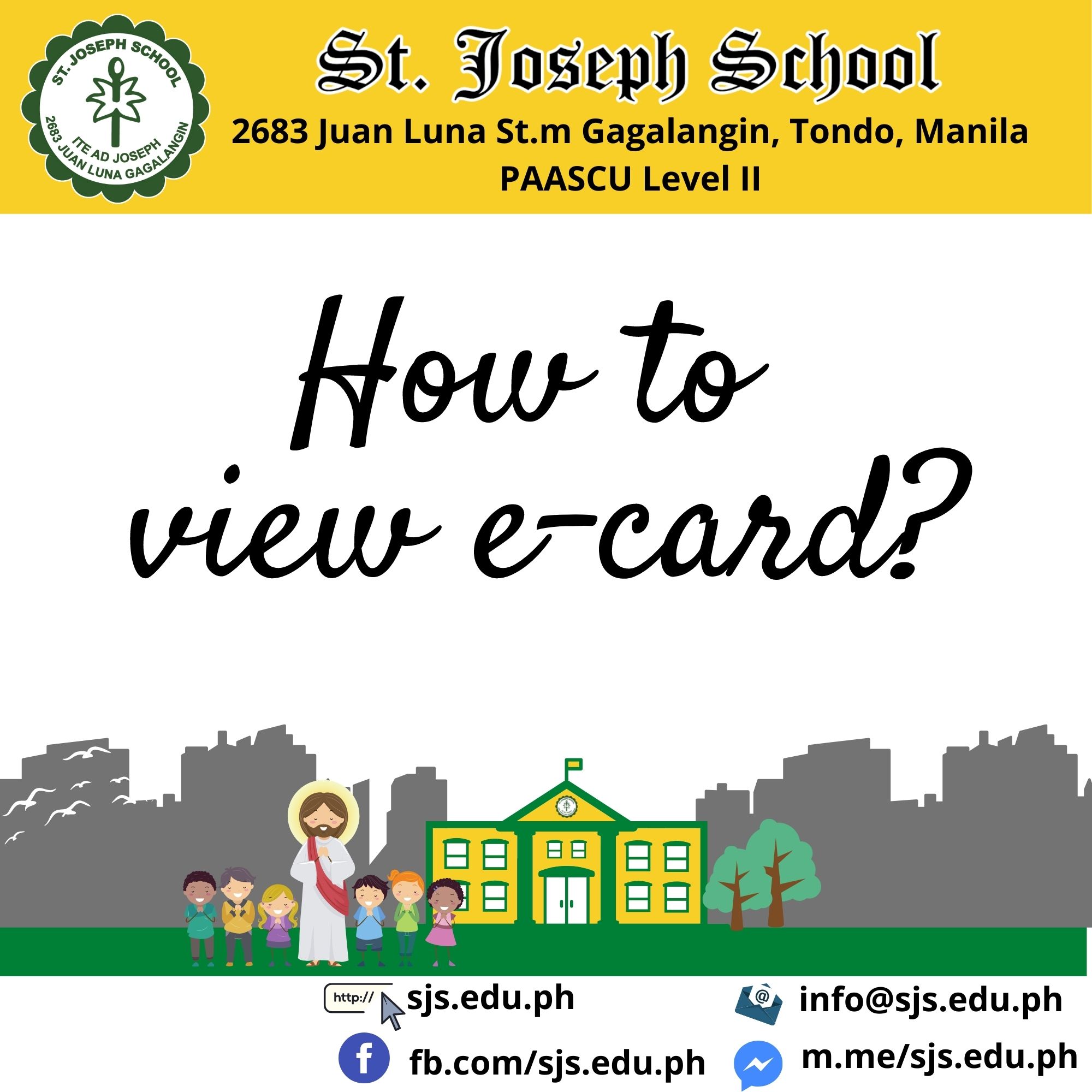 Please be informed that e-cards will be available for viewing on December 3, 2021 (Friday) at https://sjssis.orangeapps.ph/platform/
Watch this video on how to check your e-cards through our SJS SIS portal. Your login credentials are the same with what you use for the enrollment or for the online payment.
Open a web browser and go to https://sjssis.orangeapps.ph/platform/
Click on STUDENT
Input Login Credentials. For forgotten login credentials, message us on our Facebook page
Click on Grades to view you academic status
Reminders:
Please settle your accounts as early as possible to avoid any inconveniences.
Online payments need at least three (3) business days for payments to reflect.