Christmas Vacation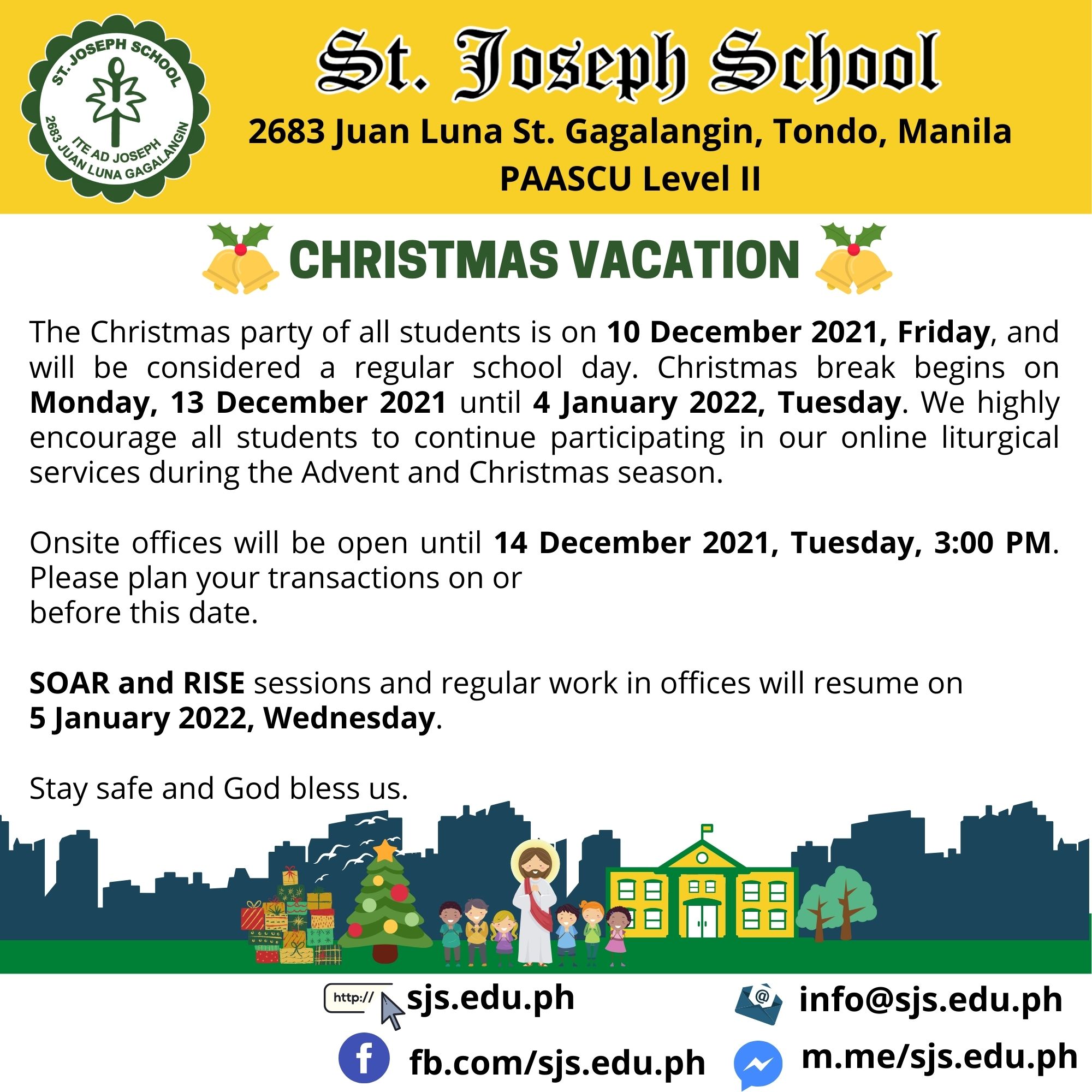 Praised be Jesus Christ, now and forever!

The Christmas party of all students is on 10 December 2021, Friday, and will be considered a regular school day. Christmas break begins on Monday, 13 December 2021
until 4 January 2022, Tuesday. We highly encourage all students to continue participating in our online liturgical services during the Advent and Christmas season.

Onsite offices will be open until 14 December 2021, Tuesday, 3:00 PM. Please plan your transactions on or before this date.

SOAR and RISE sessions and regular work in offices will resume on 5 January 2022, Wednesday.

Stay safe and God bless us.