58th Founding Anniversary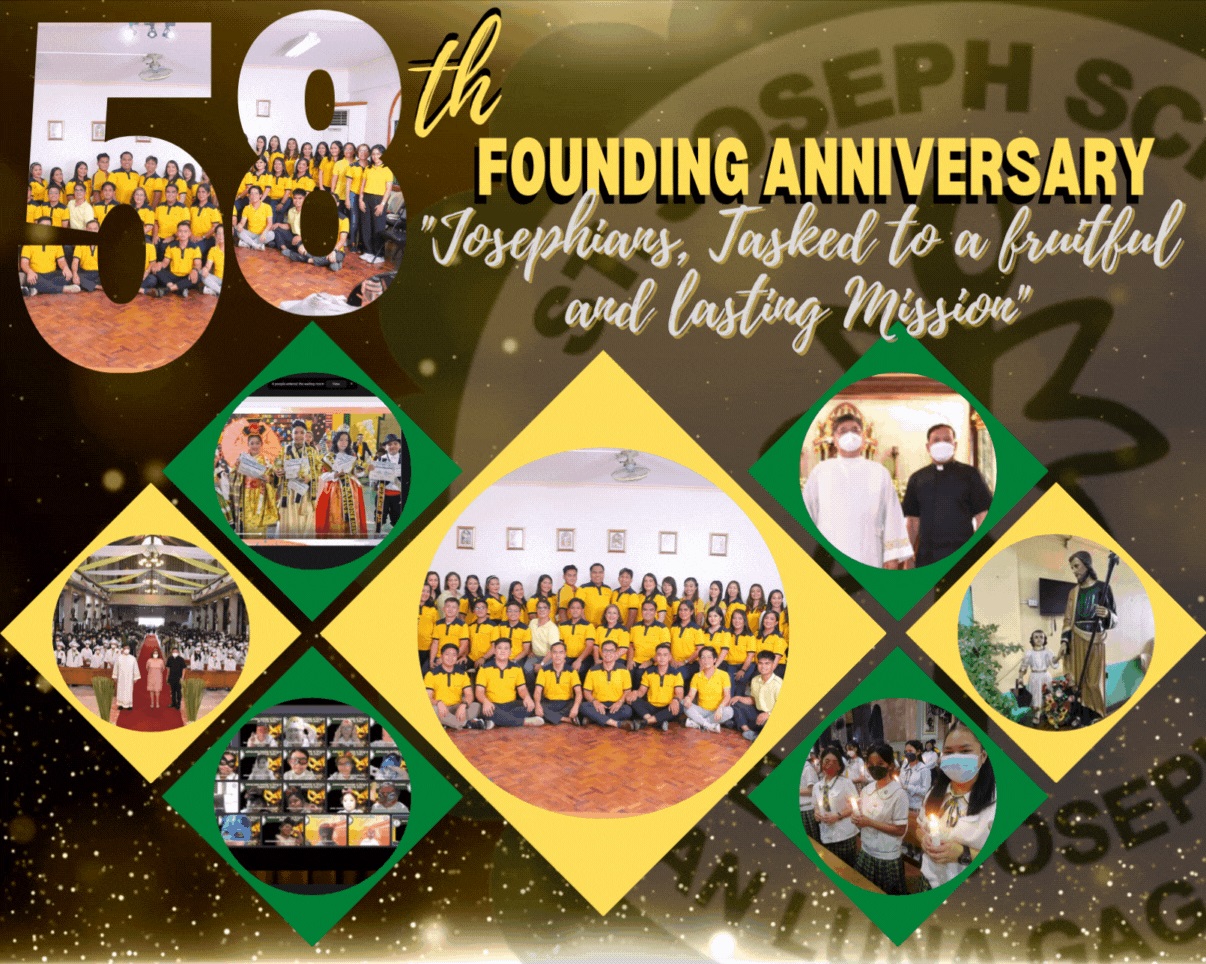 August is Josephians' Month!
As we celebrate our 58th Founding Anniversary, we are true to our commitment to nurture each learner, to produce academic proficient, has respect and care for life and with compassion with the poor students, because we believe that us the Josephian community are tasked to fruitful and lasting mission.
We promised that "Dito sa SJS! Puno ng Pag-titiwala, Pag-asa at Pag- mamahal, Patuloy na Aalagan, Aarugain at Aakapin!"
Happy 58th Foundation Day St. Joseph School of Gagalangin!